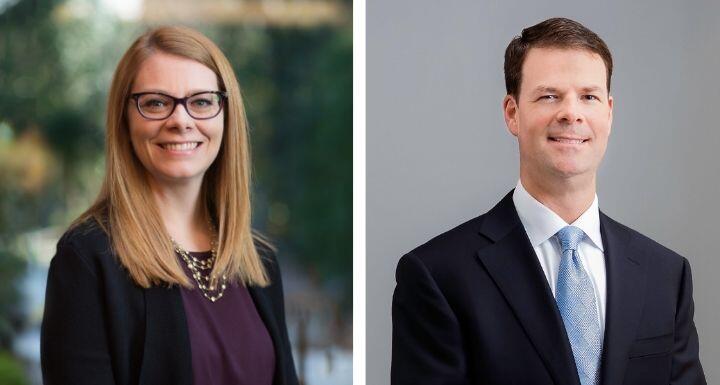 Ward and Smith is thrilled to announce that two attorneys have been ranked in Chambers USA 2019.
Angela Doughty was recognized for her outstanding work in intellectual property with an emphasis on her trademark prosecution and the management of trademark portfolios. The publication quoted a client as saying that "Angela Doughty has proven time and time again that she is one of the best trademark lawyers out there."
Bankruptcy attorney Paul Fanning was selected for the annual guide for his acts on a range of bankruptcy disputes, including those involving elements of fraud and large-scale Chapter 11 cases. According to Chambers, clients were impressed by Paul's "very strong expertise in the area," highlighting his innovative thinking and out-of-the-box solutions.
Angela and Paul are among the more than 1,850 newly ranked attorneys in Chambers USA 2019. It also marks the first time Ward and Smith has had an attorney named to the prestigious directory of top lawyers and law firms from across the country.
Chambers ranks attorneys in their respective practice areas based on their legal knowledge, experience, ability, effectiveness, and their client-service. It covers more than 50 different practice areas and sectors on a state and national level. More information about the publication's methodology can be found here.