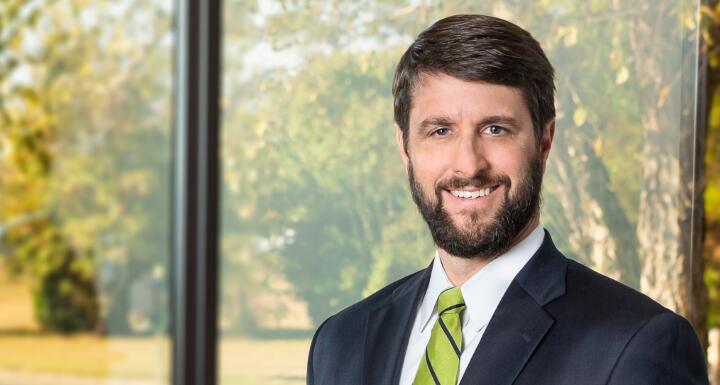 Ward and Smith is pleased to announce that litigation attorney Lynwood Evans has been appointed to the Plaintiffs' Executive Committee in the litigation over contaminated water at Camp Lejeune.
This appointment is particularly significant as we are quickly approaching the first anniversary of the Camp Lejeune Justice Act. This legislation paved the way for veterans, family members, and workers stationed on the base between 1953 and 1987 to seek compensation and justice for their suffering. However, because claims of this nature have never before been litigated, there has been substantial uncertainty and limited progress made since the passage of the Act despite tens of thousands of claims having been filed. Everyone is hopeful that this newly appointed leadership structure will provide the framework for progress.
The Executive Committee assists and advises lead counsel and co-lead counsel in the undertaking of coordinating and conducting these proceedings. Its members also serve on subcommittees to execute a comprehensive litigation plan and ensure oversight, accountability, and coordination throughout the process.
One of the subcommittees is the Law and Briefing Subcommittee, on which Mr. Evans will serve.
Reflecting on his new role, Mr. Evans stated, "I am honored to be appointed to the Plaintiffs' Executive Committee and the Law and Briefing Subcommittee in this crucial litigation. Together with the dedicated leadership team, I am confident that we will be able to work collaboratively with the Government and Court to create the framework within which these claims can eventually be brought to conclusion."
Mr. Evans is now the third Ward and Smith attorney chosen for a leadership position in this historic litigation process. Recently, the US District Court of the Eastern District of North Carolina named attorneys Charles Ellis and Ret. Major General Hugh Overholt as Liaison Counsel. They are serving as intermediaries between the Court, the Plaintiffs' Leadership Team, and unrepresented victims.
"We are encouraged by the appointment of 3 of our attorneys to leadership positions in this groundbreaking litigation and believe that their participation will help propel the legal process forward," remarked Brad Evans, Ward and Smith's Co-Managing Director.
Ward and Smith's entire Camp Lejeune litigation team is dedicated to advocating for victims seeking justice for damage caused by the water contamination. Those interested can contact Ward and Smith directly or visit our website for more information about how we can help them begin their journey toward justice.