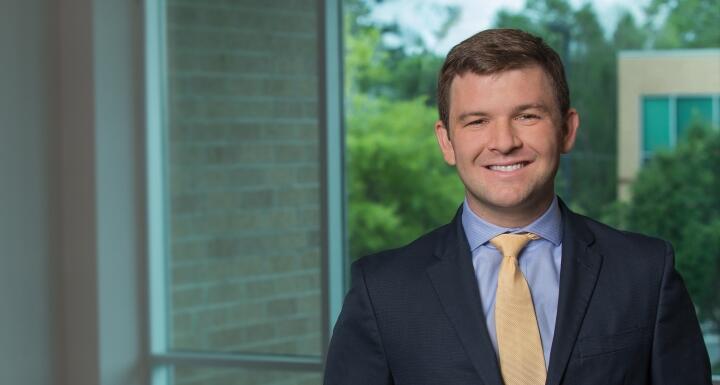 We are pleased to announce that litigator Chris Edwards has been accepted into Leadership Wilmington's class of 2020.
The Wilmington Chamber of Commerce's ten-month program is designed to help participants develop their knowledge of the Cape Fear Region and grow their leadership skills. It then encourages participants to use those experiences to "work for the betterment of our community."
Wilmington Geographic Team Leader and Leadership Wilmington alum Adam Beaudoin noted, "Chris Edwards has been a strong addition to our litigation team. I know he will take this opportunity to give back to the region as both a lawyer and a leader."
Leadership Wilmington accepts a maximum of 35 participants each year. The respected program consists of an orientation social, a two-day retreat, eight all-day sessions from September through April, and Work on Wilmington, an annual day of volunteer service.