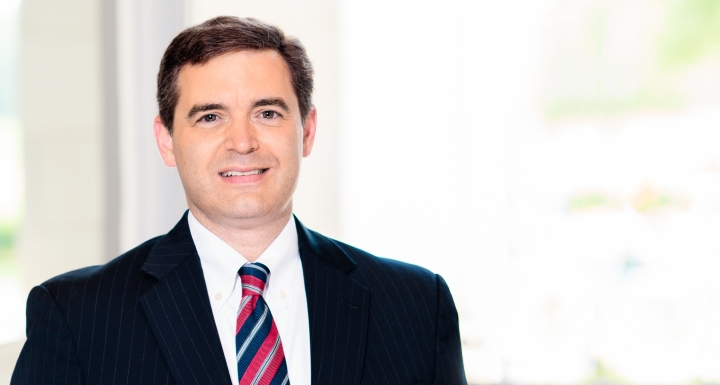 Estate and business planning attorney John Cella will present at the 2019 Estate Planning and Probate Law Survey Course.
The North Carolina Bar Association's ("NCBA") Estate Planning & Fiduciary Law Section will host the two-day event at the North Carolina Bar Center in Cary September 26-27. The program is designed for individuals who practice or are beginning to practice in the estate planning and probate law areas. Topics covered will include an update on state probate and trust laws, federal transfer tax, planning with real estate, retirement and business interests, and fiduciary income taxation.
John's presentation will focus on the gross estate, including statutory, administrative, and judicial guidance on the valuation of the gross estate. He will speak on the first day of the program. You can view the full program here and register here.
John counsels clients in estate and business planning matters. He prepares estate planning documents, including wills, revocable trusts, minors trusts, irrevocable life insurance trusts, and charitable trusts, and advises clients on the income, estate, gift, and generation-skipping transfer tax consequences of wealth transfers to individuals, trusts, and charitable organizations.
With respect to business planning, he assists clients in entity selection, limited liability company formation and maintenance, closely-held business succession matters, and deferred compensation for employers, owners, and key employees in employment and severance agreements.