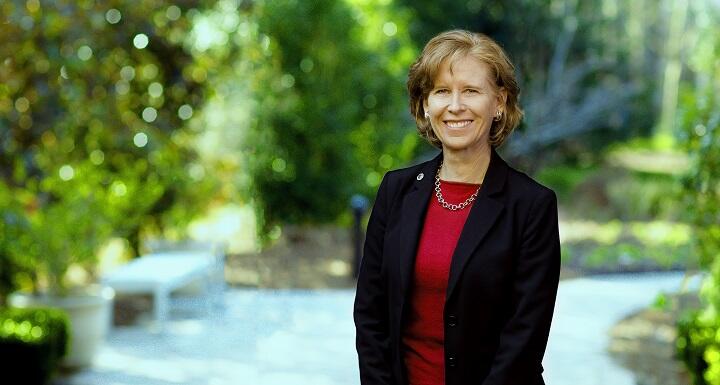 New Bern Healthcare attorney Leigh Wilkinson was recently honored by North Carolina State University's College of Sciences as the recipient of the "Zenith Medal for Service." The Zenith Medal is awarded annually to alumni who go above and beyond to advance the college's ability to make powerful impacts on the economy, the environment, and the quality of human life.
"I'm very honored to receive this recognition from my alma mater," said Wilkinson. "I have long cared deeply about the College of Sciences, knowing that the strides made there will impact our state for generations."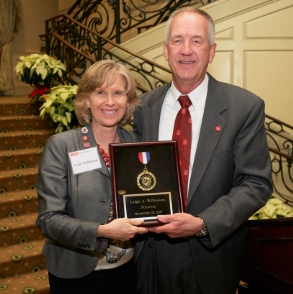 Leigh's acknowledged contributions to the College of Sciences and North Carolina State University include her time, energy, leadership, and financial support. She served on the College of Sciences Foundation Board of Directors for more than a decade, and was named Board Chair in 2013.
"I've worked with Leigh for more decades that we want to admit, and I could not be more proud," declared Ken Wooten, Ward and Smith's Co-Managing Director. "Her laughter is infectious, her loyalty and work ethic are strong, her joy in helping others is a reminder to all of us what our priorities should include, and evidently her level of energy knows no bounds. She makes time for her family, and her civic and charitable work in addition to NC State and her position at Ward and Smith," said Wooten.
Leigh graduated magna cum laude from North Carolina State University in 1982 with a bachelor's degree in mathematics, and received her J.D. from the University Of North Carolina School Of Law in 1985.