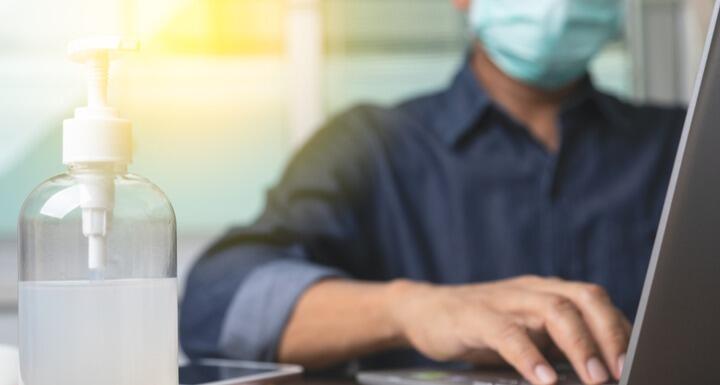 COVID-19 has undoubtedly changed how many industries do business.
This new normal was the focus of an article recently published by the Wilmington Business Journal. "A New Way of Work" highlights how different businesses, such as law firms like Ward and Smith, have adjusted to "COVID-19-driven changes." Attorney Allen Trask was interviewed to discuss how the firm has adapted.
Highlights from the article:
Since early May, daily morning health checks are on the to-do list at Ward and Smith P.A. Employees are now being allowed back in the office, while some can use their discretion to work remotely for the Wilmington law firm.

"I feel like this is the new normal," said Allen Trask, a civil litigation attorney, who holds several positions of firmwide leadership.

"I think our leadership team is being as nimble as they can be with all of this," he said. "To me, this is pretty close to the new reality, a reality where folks are still empowered to work remotely and encouraged to do so as makes sense for them. But we still have an underlying office presence to support everyone as well."
The article goes on to explain some of the measures Ward and Smith has implemented to keep attorneys, staff, and clients safe as more people return to the workspace. We highly recommend you read the entire article to get the complete picture and to see how other industries are adapting in this COVID-19 era.