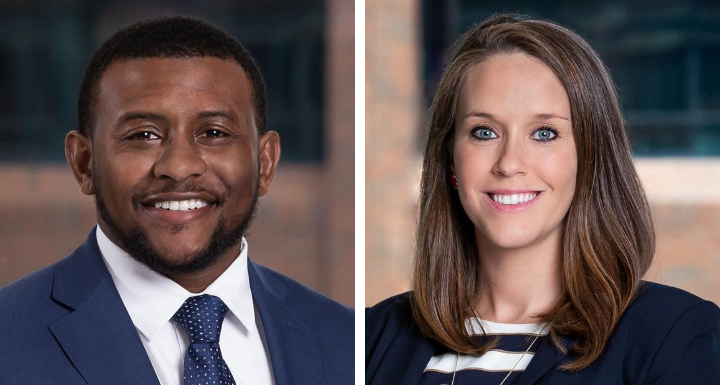 The August issue of Business North Carolina has valuable information for employers from labor and employment attorneys X. Lightfoot and Devon Williams.
They wrote an article for the magazine explaining the Supreme Court's narrowing ruling in the Bostock v. Clayton County, Georgia case that expanded Title VII protections to individuals who are discriminated against in the workplace based on their sexual orientation or gender identity. They also addressed what the June 15, 2020 decision did not cover, noting that "While most agree that SCOTUS's decision in Bostock represents a significant win for the LGBTQ+ community, further examination of the opinion reveals that it is not as broad-sweeping as initially thought."
To the contrary, SCOTUS, as it often does, rendered a narrow ruling in Bostock based on the legal issues presented before the Court, without reaching the myriad of potential challenges that are sure to come in the future. For example, the Court did not address whether an employer's sincerely held religious beliefs or another religious exemption could shield an employer from having to comply with the mandates of Bostock. Though, this very issue was addressed in one of the underlying cases in Bostock (R.G. & G.R. Harris Funeral Homes, Inc. v. EEOC) by the United States Court of Appeals for the 6th Judicial Circuit ("6th Circuit").

IS RELIGIOUS FREEDOM A DEFENSE?
Aimee Stephens worked for R.G. & G.R. Harris Funeral Homes in Garden City, Michigan as a funeral director. Initially, Ms. Stephens presented as a man when she was hired, however, she later communicated to her employer that she wanted to live and work as a woman prior to having sex-reassignment surgery.
You can read the entire article online at businessnc.com or pick up a copy of the latest issue on newsstands today.
Ward and Smith has developed an online LGBTQ+ and EEO Handbook Policies Review service to help your company remain compliant with the Bostock decision. This service is created for employers, business owners, human resources professionals, and in-house counsel who are navigating the expansion of Title VII. Visit our LGBTQ+ and EEO Handbook Policies Review for more information, or contact an attorney with our Labor and Employment practice.