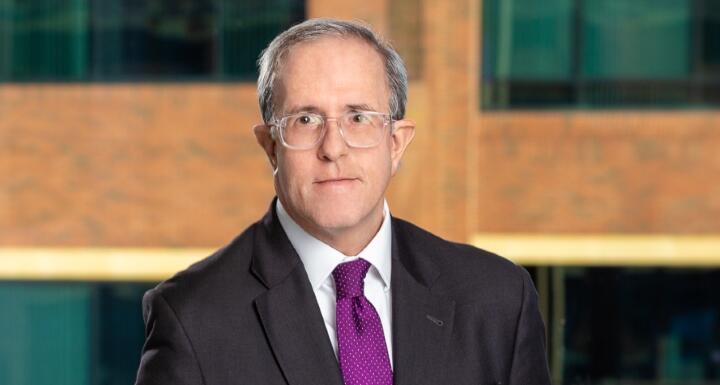 Ward and Smith is pleased to welcome veteran professional licensing attorney Jim Wilson to the firm's Raleigh office. He brings with him decades of experience protecting the hard-earned reputations and careers of health care professionals.
"The addition of Jim to our firm greatly strengthens and expands the amount of legal support we can offer to our clients," remarked Brad Evans, Ward and Smith's Co-Managing Director. "We are confident that he will be an effective team member and a strong advocate for professionals navigating administrative and licensure matters."
Jim's professional licensing practice is focused on health care. He represents health care professionals in obtaining licenses, defending licensing board disciplinary investigations and charges, in hospital privilege disputes, HMO and other health insurance credentialing and de-selection, DEA registration and show cause proceedings, Medicare exclusion, NPDB reporting and disputes, and military medical credentialing.
Additionally, Jim has counseled hundreds of health care providers, including physicians, physician assistants, nurse practitioners, perfusionists, CRNA, nurses, nurse midwives, pharmacists, dentists, optometrists, psychologists, physical therapists, respiratory care professionals, speech and language pathologists, audiologists, addiction specialists, dietitians, and many others.
Although Jim primarily defends health care professionals, he also serves as prosecutor and hearing officer in hospital privileges cases at various hospitals throughout North Carolina and in other states.
Prior to joining the firm, Jim served as the first in-house attorney for the North Carolina Medical Board before running a successful solo practice for twenty-one years.
Get in Touch with Jim:
jawilson@wardandsmith.com
919-277-9146