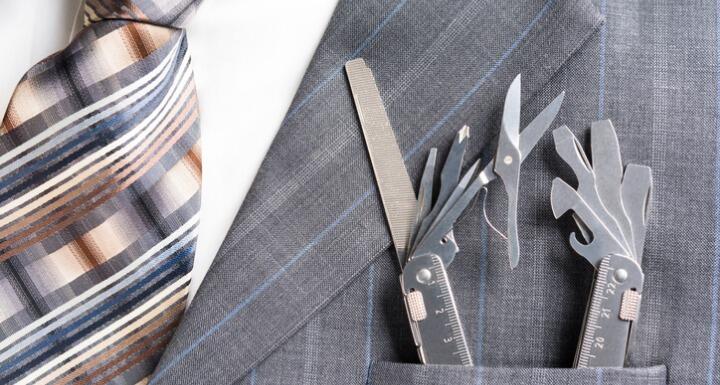 One month after North and South Carolina experienced the devastating effects of Hurricane Florence, many people and businesses are still suffering from the aftermath.
The businesses that were not affected or have since recovered may now be considering how they could have been better prepared. From an employment perspective, employers should consider adding or refining the following tools in advance of the next natural disaster or adverse weather event.
Ensure Wage and Hour Compliance

A common question is whether or not employers are required to pay employees when weather is bad or the office is closed. The answer depends on the type of employee and the employer's policies.
Employers are not required to pay employees who are not exempt and are paid on an hourly basis under the Fair Labor Standards Act (FLSA) when the employee does not come to work. Therefore, if the office is closed for all or part of a workday, the employer only needs to pay the non-exempt employee for the time during which he or she was actually at work. However, an employer's policy may allow or require the non-exempt employee to apply PTO or vacation time when absent due to adverse weather or the office being closed. Additionally, employers with flexible work policies may permit employees to work from home instead of coming into the office. In this situation, it is important to remember that the employer must pay if the non-exempt employee performs work while away from the office—whether on his or her own accord or at the employer's request. As another option, employers may institute a policy that they will pay all employees when the office is officially closed.
On the other hand, employers must pay employees who are exempt under the FLSA when the employee does not come to work due to office closure if the exempt employee works at all during that particular work week. Under the FLSA, if an employee is "ready, willing and able to work," then the employer typically cannot deduct from an exempt employee's salary during any workweek in which the employee performs any work. Employers may, however, deduct from an exempt employee's salary for absences of one or more full days due to personal reasons, other than sickness or accident. In this context, if the office is open and the exempt employee chooses not to come to work for a full day, the employer could deduct a full day from the employee's salary. If the employee is absent for only a partial day, the employer cannot make any deductions. However, as already mentioned, the employer could permit or require employees to apply PTO or vacation and/or allow for flexible working away from the office.
Implement an Inclement Weather Policy

Considering the potential wage and hour issues, having an inclement weather policy is a helpful tool for employers. The policy should clearly state whether or not non-exempt hourly employees (1) will receive pay for missing work due to an office closing and (2) must apply accrued PTO or vacation time if the office is closed or if the employee is unable to come to work due to weather conditions. The policy should state who employees must contact if they are unable to work due to weather conditions. An inclement weather policy is also helpful in reinforcing to employees that they should keep their safety in mind so that employees do not feel compelled to put themselves in danger to get to the office.
Consider Unpaid Leaves of Absence

In the unfortunate situations where employees are affected by a natural disaster or related issues, employees may need to be away from work to attend to personal matters unrelated to sickness or injury. In this situation, employers need to have clear policies in addressing related leaves of absences. Many employers choose to have an unpaid leave of absence policy that allows employees a certain amount of time away from work, without pay, due to personal reasons. Such policies include, for example, how to apply for and seek approval of unpaid leave, whether or not the employee is required to apply any earned PTO or vacation time to the leave, and whether or not the employee may choose to continue his or her benefits during leave. To appropriately set expectations, the policy should state that the employer may or not be able to return the employee to the same position following the leave of absence.
Prepare for Military Absences

During a natural disaster, employees who are part of the National Guard or other uniformed services may be called into active duty. Unlike training, orders for active duty during a natural disaster are likely not scheduled, so employers should be prepared to not have access to applicable employees in such situations. Under the Uniformed Services Employment and Reemployment Rights Act (USERRA), advance notice is typically required for military leave, but advance notice is not usually possible during a natural disaster, national emergency or other military necessity. USERRA requires that employers allow for unpaid military leave and not discriminate against employees based on their need to take such leave.
Help Distressed Employees

If an employer wishes to assist employees negatively impacted by a natural disaster financially, Section 139 of the Internal Revenue Code provides a way for employers to pay for essential needs without creating additional taxable income to the employee. Our law firm's response to the impact of Hurricane Florence is an example of using this tax provision and also other generous employer policies that help employees during natural disasters.
Conclusion

While we can only hope that the next natural disaster is far away and that winter is not coming, employers will be better prepared if they revisit issues that pop up during inclement weather. Now is the time to create or revise employee policies so that your survival toolkit is stocked before the next storm.
--
© 2023 Ward and Smith, P.A. For further information regarding the issues described above, please contact Emily G. Massey.
This article is not intended to give, and should not be relied upon for, legal advice in any particular circumstance or fact situation. No action should be taken in reliance upon the information contained in this article without obtaining the advice of an attorney.
We are your established legal network with offices in Asheville, Greenville, New Bern, Raleigh, and Wilmington, NC.