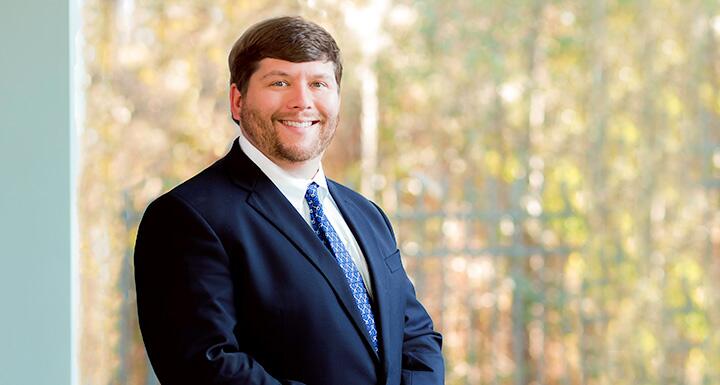 A thorny legal topic for employers centers on mandatory COVID-19 vaccines.
It's an issue our labor and employment attorneys have discussed time and time again with several news outlets. Recently, the Wilmington Business Journal reached out to Will Oden, a member of the firm's COVID-19 task force, for comment about requiring vaccines, as well as religious and other exemptions in an article titled "Working with Vaccines."
Here's an excerpt:
Much of the requirements around this guidance from the EEOC are consistent with job necessity, he said. It is also within reasonable accommodation under the Americans with Disabilities Act (ADA) and Title VII of the Civil Rights Act, he said.

Some groups employment lawyers face on this issue, include those not medically able to receive the vaccination. Another group, McVey said, are the people who invoke a deeply held religious belief that is opposed to vaccinations in general.

"Bottom line is: yes, employers can require vaccinations of their employees, as long as the companies provide reasonable accommodations to employees with disabilities and sincerely held religious beliefs," Oden said.

"Secular beliefs and beliefs about the medical efficacy of the vaccine itself is not going to be enough to exclude the requirement if the employer places the requirement on the employee to get the vaccine."
The article addresses other issues about requiring the vaccine, such as handling employees with disabilities and the scope of an employer's power to fire a worker who refuses to get vaccinated. You can read "Working with Vaccines" right now online.
If you have more questions, we are here to help. Contact a member of our labor and employment practice for further guidance on the issue.
--
© 2023 Ward and Smith, P.A.
This article is not intended to give, and should not be relied upon for, legal advice in any particular circumstance or fact situation. No action should be taken in reliance upon the information contained in this article without obtaining the advice of an attorney.
We are your established legal network with offices in Asheville, Greenville, New Bern, Raleigh, and Wilmington, NC.