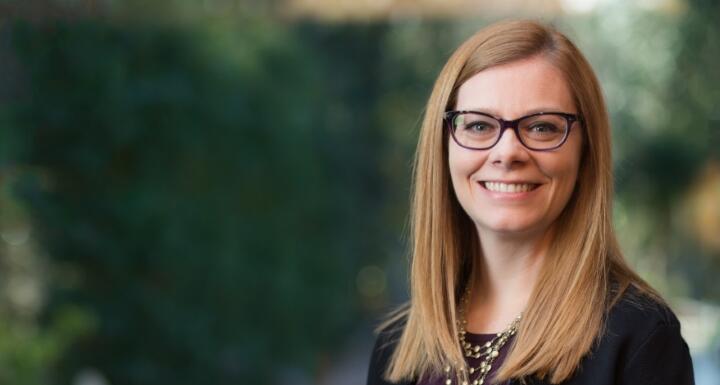 This list recognizes individuals who have launched new initiatives to help their communities, colleagues, or clients through times of crisis.
This was best exemplified during the COVID-19 pandemic stay-at-home period. Angela's leadership of process improvement initiatives and innovative technology solutions enabled a cross-practice, cross-departmental team to launch several new services during the height of the pandemic.
The new services were cost-efficient, and delivered practical legal help quickly in a time of high-demand and great need. The offerings included a forgiveness maximizer service designed to assist businesses navigate the SBA's ever-evolving Paycheck Protection Program, an online employer's handbook review service, and an online "Essentials Package" that provides secure online access to key estate planning documents.
"Angela is the leader of the firm's project management, legal innovation, and process improvement culture, and she has done an amazing job of moving the firm forward while guiding us through times of transitions," remarked Devon Williams, Ward and Smith's Co-Managing Director. "She is the definition of a true leader, and we're thrilled that the National Law Journal recognized her accomplishments."
The nomination process highlighted that Angela "brought a shared taxonomy to the firm's various departments, and helped everyone see that a thorough definition process, involving all stakeholders, was a critical step in any new project." Without that common understanding, as noted, "projects would never have been able to get off of the ground."
However, Angela would be the first to say that she did not do any of this alone.
"We came together, and I'm both proud of and thankful for the attorneys across multiple practice areas and our IT, Finance, Operations, and Marketing teams for their commitment to ensuring the success of these initiatives. Everyone stretched outside their comfort zone to develop, test, and offer new services or new methods of service delivery, all while operating remotely. These innovations demonstrate that flexibility and teamwork are truly bedrock values of our firm."
In her legal practice, Angela is an NC State Bar Board Specialist in Trademark Law and a Certified Information Privacy Professional/US (CIPP/US) that is consistently recognized for her contributions to the legal field. She received the Sara H. Davis Excellence Award from the North Carolina State Bar Board of Legal Specialization in 2019; recognized by Chambers USA in the area of intellectual property since 2019; named as an "IP Star" or "Global IP Star" Managing Intellectual Property since 2019; and was recognized by World Trademark Review 1000 in 2017-2018 and 2020-2021.
In her Legal Innovation role, Angela has White Belt and Yellow Belt certifications in Legal Lean Sigma® and Project Management from the Legal Lean Sigma Institute.