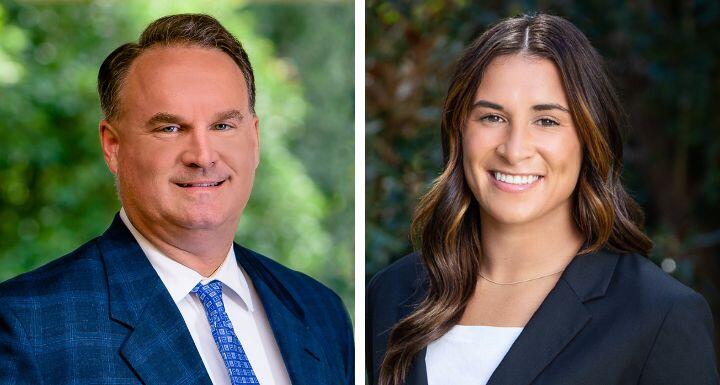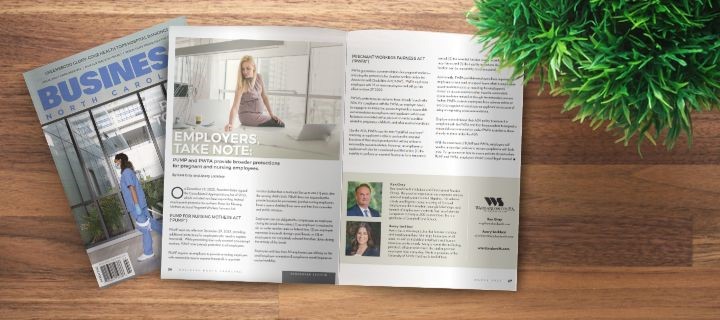 Their article, published in the March 2023 issue, highlights the latest legislative protections for pregnant and nursing mothers employers should know. From the article, "Employers Take Note: PUMP and PWFA provided Broader Protections for Pregnant and Nursing Employees:"
On December 29, 2022, President Biden signed the Consolidated Appropriations Act of 2023, which included two laws expanding federal employment protection to mothers: Pump for Nursing Mothers Act and Pregnant Workers Fairness Act.

Pump for Nursing Mothers Act ("PUMP")

PUMP went into effect on December 29, 2022, providing additional protections for employees who need to express breastmilk. While preexisting laws only covered non-exempt workers, PUMP now extends protection to all employees.

PUMP requires an employer to provide a nursing employee with reasonable time to express breastmilk in a private location (other than a restroom) for up to one (1) year after the nursing child's birth. PUMP does not require that the private location be permanent, just that nursing employees have a space shielded from view and free from coworker and public intrusion.

Employers are not obligated to compensate an employee during the break time unless (1) an employer is required to do so under another state or federal law, (2) an employee expresses breastmilk during a paid break, or (3) an employee is not completely relieved from their duties during the entirety of the break.

Employers with less than 50 employees can still rely on the small employer exemption if compliance would impose an undue hardship.
There are several ways you can continue to read the full article. You can snag a copy at your local newsstand, dive into the digital version, or check out our website for the full scoop.
The article appears in the sponsored section of the magazine.