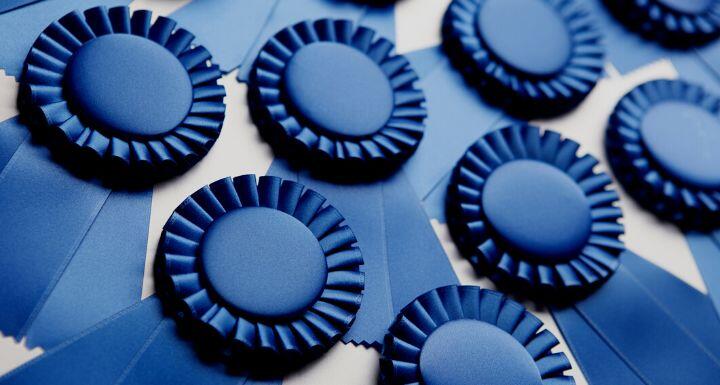 The definitive guide to America's leading law firms and attorneys is again recognizing Ward and Smith and several attorneys.
Benchmark Litigation ranked the firm as "recommended" in dispute resolution in North Carolina in the 2023 edition of its annual guide. The recognition is given to a select group of firms "demonstrating consistently impressive feedback from clients and peers."
Additionally, the publication named four attorneys as Local Litigation Stars. This list reflects lawyers who are recommended by their peers for their exceptional work in complex commercial litigation. One attorney was recognized as a Future Star, which is awarded to attorneys who were consistently referenced by peers and clients and are building their reputations in the market. They are also deemed likely to be noted as a "Litigation Star" in upcoming editions of the prestigious guide.
The attorneys recognized in the 2023 edition of Benchmark Litigation are:
Local Litigation Stars
Alex's practice experience encompasses a broad range of business law matters, including experience representing individuals, start-ups, small businesses, and multi-national companies in a variety of fields. His experience includes intellectual property transactional matters, corporate governance, business organization and succession planning, contract negotiation, and complex business litigation. Alex also has taken numerous cases to final decision in the areas of breach of contract litigation, trusts and estates litigation, securities and investment advisor litigation, corporate litigation, and complex business litigation. He leads the firm's Appellate Practice Group and Business Litigation Practice Group.
Don's practice focuses primarily in the area of commercial litigation. This includes, among other matters, disputes involving patent, trademark, and copyright infringement; trade secrets; covenants not to compete; franchise and license agreements; construction; organizational and business matters; and the purchase, sale, and warranty of goods. He has represented parties in some of the most complex and contested trademark and copyright actions filed in the United States District Court for the Eastern District of North Carolina. Don also has represented parties in patent infringement actions filed in North Carolina, Texas, and California, and he has represented parties in cancellation proceedings before the United States Trademark Trial and Appeal Board.
Brad is one of the firm's Managing Directors. His experience encompasses various areas of civil litigation in both federal and state courts. He has experience in all aspects of civil litigation, including depositions, hearings, mediations, arbitrations, jury trials, and appeals. Brad advises clients and litigates cases involving all forms of commercial, business, estate, professional licensing, and intellectual property disputes. He regularly represents contractors, subcontractors, and suppliers in construction litigation in state and federal courts.
Michael is a civil litigator with a diverse practice before various federal and state courts, including bankruptcy courts and the North Carolina Business Court. He has significant experience at all stages of litigation in cases involving a broad range of commercial, organizational and business, contract, landlord-tenant, collections, trusts and estates, tax, and bankruptcy issues. Michael also frequently handles appellate matters in those areas.
Future Star
Joe is an experienced litigator who focuses on intellectual property disputes. In particular, Joe handles patent, trademark, and copyright infringement claims, as well as claims dealing with misappropriation of trade secrets. His experience includes successful representations in trial courts, appellate courts (including the Federal Circuit), and administrative agencies (such as the Trademark Trial and Appeal Board). Along with intellectual property disputes, Joe also regularly handles complex, high-stakes litigation on behalf of a wide variety of clients.
Benchmark exclusively covers the litigation and disputes market in North America, covering the U.S., Canada, and Mexico, which differentiates them from other legal directories that cover a broader spectrum of legal services and geography. This allows them to provide a much more in-depth analysis of the litigation and disputes market. Benchmark is also editorially driven, rather than statistically driven, and strives to avoid being over-inclusive.