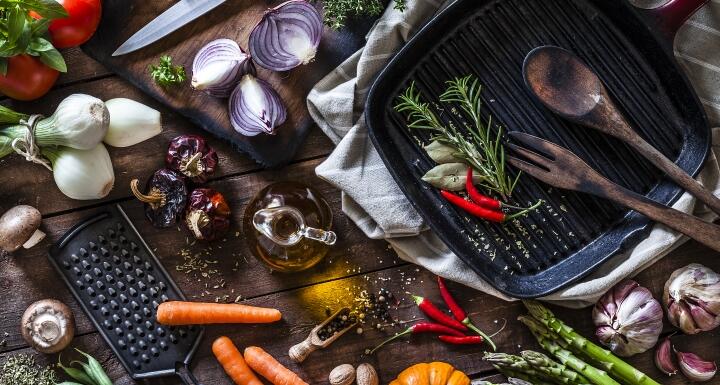 This summer, Ward and Smith welcomed five law students as part of our six-week Summer Associate Program.
We're getting to know each student through our "Meet the Associate" series. In our next installment, meet North Carolina Bar Association Minorities in the Profession 1L Program participant, Aliya "AJ" Peterson.
Get to know Aliya "AJ" Peterson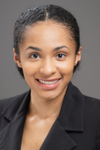 Hometown: Raleigh, NC
School: Duke University School of Law (1L)
Would you like to share something about your family?
My father is an electrician, and my mother owns a medical billing company. I have two older sisters: a project manager at Red Hat, and children's book author. I also have a little brother in high school.
What do you like to do in your downtime when you're not studying?
I love cooking! I find it somewhat meditative to follow the steps of a recipe. Also, I really enjoy volunteering with kids!
What is your favorite movie?
The Shining. Big horror fan!
What is your favorite book?
The last one I enjoyed was Catch-22.
What is your favorite food?
I love lots of foods, but some I really enjoy are the empanadas from Spanglish. The sauce!
Where is your favorite vacation spot?
Any beach. I love the sand!
If you could live anywhere in the world for a year, where would it be?
In a treehouse at the top of a redwood tree.
If you knew you could try anything and not fail, what dream would you pursue?
Become a movie director.
What is something people would be surprised to know about you?
I am 21 years old. Thank you early college!
Why do you want to be an attorney?
I want to be an advocate! I am energized by helping others, and I want to use my knowledge of the law to facilitate clients' business or personal success.
What sparked your interest in law?
A mock trial in high school based on "The Most Dangerous Game." I bombed the cross-examination, but we ended up winning due to the closing statement. The experience inspired a passion for oral advocacy.
What is the hardest part of law school?
The hardest part of law school is figuring out where to focus my attention.
What are you most excited to learn during your time here at Ward and Smith?
I am most excited to get a clearer picture of what an attorney's day-to-day looks like.
Where do you see yourself in five years?
I see myself at a firm still growing into the role of trusted advisor that clients can trust to be able to aid with their questions and problems.
What's the best advice someone has given you?
You never know until you ask.
Describe yourself in three words.
Curious. Prepared. Committed.
If you were famous, what would you be famous for?
Winning Survivor, my favorite show.
Western or Eastern barbecue? And why?
Eastern because I'm an adult.
If you were to create a slogan for your life, what would the slogan be?
Always learning.
Ward and Smith's 2022 Summer Associate Program runs through June 25.
-----------------------------
Meet our 2022 Summer Associates: