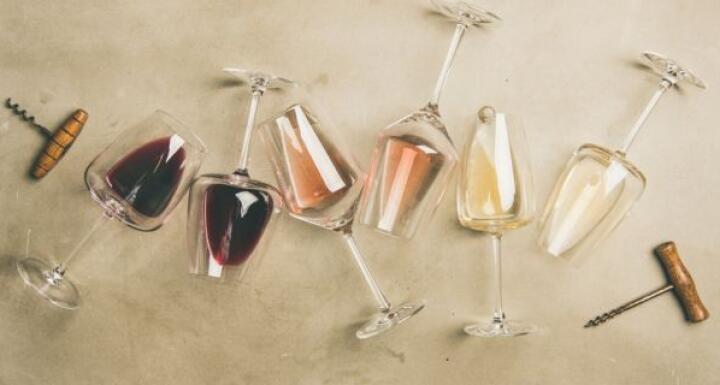 Ward and Smith's 2023 Summer Associate Program is officially underway, providing five law school students with the opportunity to work alongside our attorneys in all of our offices.
During this program, these rising stars will gain valuable hands-on experience in case management and research, serving them in their future legal careers. And while they're working hard, we're also excited to get to know these aspiring attorneys better through our "Meet the Summer Associate" series.
Introducing Theresa DiCenzo
Hometown: Charlotte, NC
School: Campbell University School of Law--2L
Would you like to share something about your family?
I have an Australian Shepherd named Lucca and a cat named Daisy. Daisy's an adventure cat, ­­so we like to go for walks!
What do you like to do in your downtime when you're not studying?
Cook and go on long runs with my dog, Lucca.
What is your favorite movie?
Breakfast at Tiffany's
What is your favorite book?
Ah, too hard to pick!
What is your favorite food?
Homemade pasta
Where is your favorite vacation spot?
The beach (somewhere sunny and warm)
If you knew you could try anything and not fail, what dream would you pursue?
I would love to become a wine sommelier + open a wine bar.
What is the hardest part of law school?
I think the hardest part of law school is knowing when to take a break from school. I've realized it's important to spend time with friends, exercise consistently, and enjoy a nice dinner. There is always something that can be done, but it's important to take a break and do something enjoyable. This is something that I have gotten better about as my time in law school has progressed.
What are you most excited to learn during your time here at Ward and Smith?
I'm excited to get a glimpse of what the day-to-day life looks like as an attorney! I'm excited to see first-hand how attorneys interact with their clients across a variety of practice areas.
What's the best advice someone has given you?
Find something that gets you out of bed every day and work tirelessly to hone your craft.
Western or Eastern barbecue? And why?
Eastern barbecue - I love the tanginess of the vinegar.
If you were to create a slogan for your life, what would the slogan be?
Rise 'n shine – no one regrets seeing a beautiful sunrise.
Additional Information
My favorite board game is Monopoly, and my favorite coffee spot in Raleigh is Black + White.
Ward and Smith Summer Associate Program runs through June 23.