Investing in the Future
Ward and Smith's reputation for excellence not only includes our approach to client service but in how we value our people. We pride ourselves on having a culture that fosters collaboration, mentorship, and teamwork in a collegial professional environment.
We invest in our attorneys from the time they graduate law school or join as a lateral all the way through retirement. Our investment in the professional development of each attorney centers around four primary areas: (1) acquiring technical legal skills and experience; (2) learning to become a collaborative team member; (3) producing leaders; and (4) building a successful network of clients, referral sources and colleagues.
At Ward and Smith, we are always looking for professionals who want to build a career with us. If you are looking for professional growth opportunities in a supportive work environment, Ward and Smith is the law firm for you.
Our Roadmap Starts at Orientation
Your success is key to Ward and Smith's success. We know you will achieve more in your legal career with support and guidance that enables you to transition quickly, efficiently, and thoroughly into our system. Formal training begins with the New Attorney Orientation Program, a three-day comprehensive orientation program held in the New Bern office. Our goal is to create camaraderie from day one while introducing you to the firm's history, culture, governance, and practice structure.
For laterals, we offer an integration plan to ensure a seamless transition for your clients into the firm, while positioning you to expand your practice and become a productive member of the Ward and Smith team. Support is provided from your practice section, firm management, and various members of the professional development and marketing teams.
Training
The cornerstone of a successful law practice is to be a technically sound lawyer. At Ward and Smith, our training approach includes hands-on technical training from within your section. This training follows the section's Career Profile. The Career Profile benchmarks technically training which is achieved in progressive stages. The firm also provides administrative and marketing career profiles that guide lawyers to a full professional development experience.
Our lawyers also attend internal and external training programs including Continuing Legal Education programs (CLEs). Additionally, Ward and Smith attorneys are often asked to speak to local and national audiences in their areas of expertise.
We also place emphasis on legal writing, an essential trait of top-notch client service. Recognizing that legal writing is a skill lawyers continue to hone throughout their careers, we maintain a Writing Coach on staff to assist lawyers at all experience levels with improving client work product and marketing publications.
Mentorship
Few lawyers make it to the top without guidance from more experienced professionals who are invested in their success. As such, we understand the importance of promoting a supportive work environment that cultivates mentoring. At Ward and Smith, our mentorship objective is to make newly-minted attorneys and laterals into fully-functioning team players who embrace firm culture and buy into our business and marketing practices.
In our system, attorneys new to the practice of law are provided a Work Supervisor, a Marketing Mentor and a BIG. The BIG aids with general integration and provides a roadmap for success inside the firm and in the community.
Lateral attorneys are provided with a Section Mentor and a Marketing Mentor to aid with integration in the firm's culture, business operations and practice areas.
Collectively, our mentors are available to:
help you navigate the unwritten rules of the work environment
connect you to colleagues
introduce you to clients and community partners
support you in developing and reaching performance goals
provide constructive feedback about work assignments and career progression
teach substantive and practical legal skills through direct experience and shadowing opportunities
help you to understand and build on performance feedback from others
open doors to new work, clients and leadership opportunities, and
help you to build your reputation internally and externally.
Leadership
As part of our attorney development, Ward and Smith annually selects motivated attorneys to participate in various community leadership programs. We are proud of the many attorneys who have achieved success in the North Carolina Bar Association's Leadership Academy and in the Chamber of Commerce Leadership Programs in Asheville, Greenville, New Bern, Raleigh, and Wilmington.
Inside the firm, Ward and Smith offers numerous options for leadership based on merit and performance rather than seniority. Whether you are supervising other attorneys or in your first year of practice sharing the stage with a seasoned attorney at a client seminar, attorneys with the right skill set are asked to contribute. A sampling of our leadership opportunities include:
Practice Section Leader
Practice Group Leader
Geographic Team Leader
Committee Chair
Section Meeting Leader
Seminar Presenters
Special Project Leader
Co-Managing Director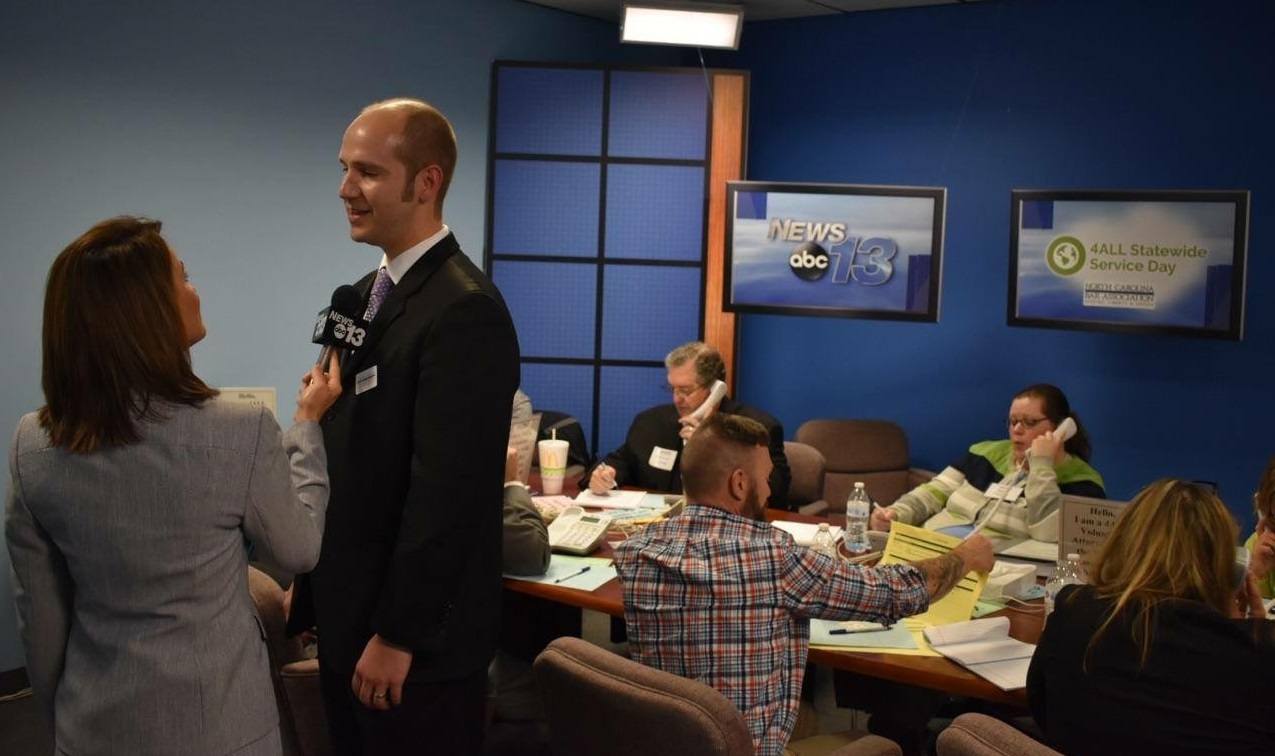 Networking
To today's global marketplace, staying connected is essential to success in law and in business. At Ward and Smith, we apply that philosophy by investing in technology platforms that allow attorneys to be efficient and effective in the practice of law. The firm invests in numerous databases that allow attorneys and staff to conduct comprehensive legal research in the most efficient manner on behalf of clients. We also leverage numerous communication platforms such as video conferencing to communicate not only with our clients but with each other as a way to strengthen relationships across five offices.
Recently, the firm upgraded its client management system (CMS) to InterAction, a dynamic system that enhances client data and relationship intelligence to help improve business development strategies. With high-value data, we stay informed on who we know, how we manage those relationships and how to best develop strategy to grow our brand and client base.
Aside from our internal networks, Ward and Smith is active in external strategic networks. Ward and Smith is a member of The Law Firm Alliance, a strategic alliance of 50+ mid-sized law firms across North America, Europe, and Asia offering a wide range of legal and industry specialties. Members share information regarding improving legal services, firm governance, and effective marketing strategies as well as in-network client referrals. The firm also associates with State Law Resources, an international network of independent law firms with government relations practice groups. State Law Resources connects businesses, trade associations and public policy coalitions to the highest quality legal representation across jurisdictions.

As a highly networked law firm committed to developing talent and future leaders, Ward and Smith takes pride in providing a collaborative work environment that leverages technology and uses problem-solving skills and solution-based thinking to achieve optimal outcomes for clients. We look forward to having you join us on this professional journey.