Ward and Smith Speakers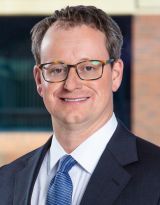 Drake Brinkley
Commercial Real Property Attorney
Drake serves as a trusted advisor to developers and investors in the acquisition and disposition, such as tax-deferred exchanges, leasing, planning, construction, and financing of a variety of developments, including retail, multi-family, industrial, office, and mixed-use projects. He regularly assists clients in all aspects of the land development process, including obtaining land use and zoning entitlements. Drake's civil engineering background provides practical assistance to clients throughout transactions. A substantial portion of his practice is focused on representing both landlords and tenants in commercial lease negotiations for a wide variety of spaces, including office locations, retail centers, industrial facilities, and solar farms.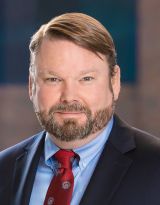 Ellis Boyle
Litigation Attorney
Ellis is an accomplished litigator with a proven track record of success in handling highly complex legal disputes in courtrooms across North Carolina. His experience encompasses an impressive range of areas, including business disputes, personal injury and wrongful death claims, and other general litigation matters. With a career spanning both public service and private practice, Ellis brings a unique background to his litigation practice. Drawing on the powerful combination of experience in roles such as General Counsel and Deputy Secretary for the North Carolina Department of Public Safety and Assistant U.S. Attorney, Ellis manages high-stakes legal disputes with precision and efficiency. His background as an Army officer guides his practice and sense of focus on accomplishing the mission, whatever may come up.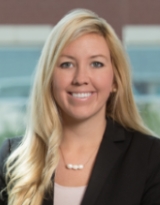 Whitney Campbell Christensen
Government Relations Attorney
Whitney represents clients before the North Carolina General Assembly, where for more than a decade, she has evaluated, drafted, supported, amended, and opposed legislation in accordance with client needs. Whitney has experience advocating on behalf of some of the nation's largest corporations, statewide professional associations, manufacturers, the hospitality industry, environmental service providers, financial institutions, military and education nonprofits, and local governments. She has successfully secured state budget provisions and has had legislation introduced and enacted pertaining to business liability, internet privacy and security laws, virtual currency, higher education, criminal justice, state and local pension system reforms, vehicle registration, transportation funding, special elections, alcoholic beverage laws, state procurement of information technology, local government purchasing requirements, and 911 dispatch center redundancy.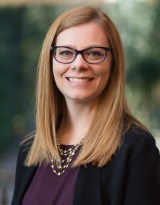 Angela Doughty, CIPP/US
North Carolina State Bar Board Certified Specialist in Trademark Law
Angela is a North Carolina State Bar Board Specialist in Trademark Law and a Certified Information Privacy Professional-United States (CIPP/US) who serves as the firm's Director of Legal Innovation. She oversees several initiatives to optimize and increase the efficiency of the firm's legal services. In addition to adopting and executing practices, such as Legal Lean Sigma, Angela is responsible for moving the firm through implementing process improvement, design methodologies, and innovative technology.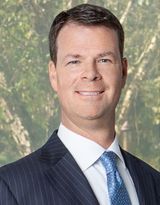 Paul Fanning
North Carolina Board Certified Specialist in Business and Consumer Bankruptcy Law
Paul leads the Creditors' Rights practice and is certified by the American Board of Certification and the North Carolina State Bar as a Board Certified Specialist in Business and Consumer Bankruptcy Law. His practice experience encompasses bankruptcy, collections, creditors' rights, and lender liability. He concentrates his practice in the representation of creditors in complex bankruptcy cases and state court litigation, including workouts, collection reorganizations, and contested matters.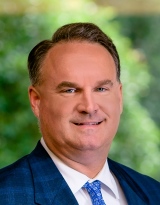 Ken Gray
Labor and Employment Attorney
Ken leads the firm's Labor and Employment Practice Group. His practice experience encompasses various areas of employment-related litigation. He advises clients and litigates cases involving all forms of employment discrimination, wrongful discharge, and breach of employment contracts from small start-up companies to Fortune 500 corporations. Ken is a frequent lecturer on employment discrimination, workplace retaliation, workers' compensation, and wage and hour law issues.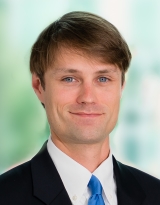 Allen Trask
General Practitioner
Allen began his career as a traditional litigator focused on business and real estate disputes. Working with North Carolina real estate developers and the community associations that they create was where Allen found his professional footing. He continues to handle a wide range of issues for these clients, including the preparation, amendment, interpretation, and enforcement of restrictive covenants and governing corporate documents, declarant control transition and disputes, fiduciary concerns, and collections. Allen's representation of community associations in disaster recovery cases gave rise to his interest in the insurance space, which he actively leverages for the Firm's clientele. His work with real estate developers goes beyond just their relationship with community associations and embraces both land use and zoning matters and commercial leasing and property management concerns.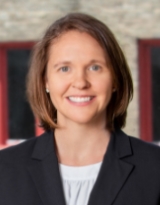 Hayley Wells
Employment Law Attorney
Hayley's practice primarily focuses on alcoholic beverage law, labor and employment law, and civil litigation. As head of the firm's Alcoholic Beverage Law Practice Group, she regularly advises brewery and other craft alcoholic beverage clients in various aspects of the law, including permitting, negotiation, preparation and termination of distribution agreements, defense of ALE enforcement actions, labeling compliance, interpretative guidance, music licensing, liability waivers, festival questions, and personnel matters. Hayley also regularly advises individual and corporate clients in matters of covenants not to compete, employment discrimination, discipline and termination, harassment, wrongful discharge, wage and hour matters, personnel policies and procedures, and preparation of employee handbooks and employment agreements.