Ward and Smith recently announced the hiring of six law school students for the firm's 2020 Summer Associate Program.
While they are getting firsthand experience in working in the legal field, we are getting to know them better in their own words.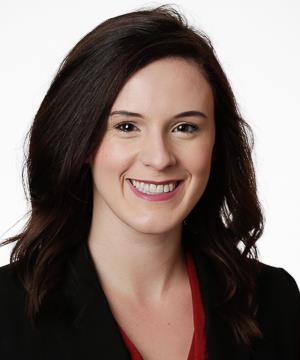 Lily Faulconer
Hometown: Smithfield, NC
School: UNC Law
What do you like to do in your downtime when you're not studying?
Spend time with my dog, an Aussiedoodle named Banks whose black and white coat reminds me of the lighthouses on NC's Outer Banks!
What is your favorite book?
Searching for Candlestick Park. It's a children's book by Peg Kerhart, but as a lifelong baseball fan, it has been my favorite since I discovered it in the second grade!
What is your favorite food?
Ice cream cake, an incredible combination of two of the best desserts ever. On more than one occasion, I have purchased an ice cream cake to enjoy just because… Why limit yourself to birthdays to enjoy such a delicious dessert?
Where is your favorite vacation spot?
Kanuga, an episcopal conference center nestled in the mountains just outside of Hendersonville, North Carolina.
If you could live anywhere in the world for a year, where would it be?
Spain. I have visited before, but am afraid to go back because I don't think I could ever leave! I love the language, food, and culture. (And I can't think of anything much better than a daily siesta.)
If you knew you could try anything and not fail, what dream would you pursue?
I was a dancer for 15 years. If I knew I couldn't fail, I would audition to be a back-up dancer for Beyoncé or Taylor Swift.
What sparked your interest in law?
As a lifetime Girl Scout, I was inspired to pursue a career in law because of the mentorship I received from my assistant Girl Scout troop leader, Laurie. In Girl Scouts, we learn to "leave it better than we found it." Laurie showed me that a passionate and informed advocate can easily leave things better than she finds them, motivating me to pursue a career where I am able to use advocacy to make a difference.
What's the best advice someone has given you?
Passing on advice she once received, a professor recently shared, "Don't let the perfect get in the way of the good." I believe it is important to remember that perfection is not always possible, but progress is. Doing your best work and approaching experiences with a growth mindset helps achieve "the good," which may not always lead to "perfect" but can certainly produce "better."
Western or Eastern barbecue? And why?
As a native of eastern North Carolina, I know that there is only one correct answer to this question: Eastern, always!
Ward and Smith's 2020 Summer Associate Program runs through June 19. If you would like to apply for next year's class, click here.
-----------------------
Meet our 2020 Summer Associates: