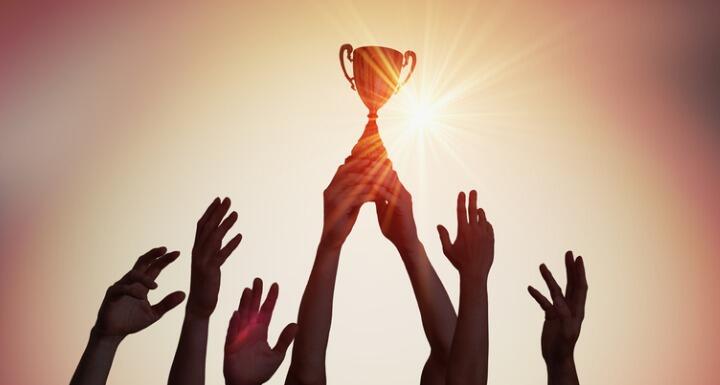 Ward and Smith celebrates a remarkable accomplishment as 31 of our attorneys have been recognized in Business North Carolina's Legal Elite for 2023.
Outstanding among this group was one of the highest ranked attorneys chosen for induction into this year's Legal Elite Hall of Fame for getting the most votes in a specific category.
Since 2002, Business North Carolina has recognized exceptional North Carolina lawyers. Winners are chosen not by the editors but by their peers. This prestigious list is highly selective, with around four percent of the state's attorneys being chosen for inclusion each year, and even fewer receive the Hall of Fame distinction.
The 31 Ward and Smith attorneys recognized are:
Asheville
Greenville
New Bern
Raleigh
Wilmington
Joanne Badr Morgan made a stunning debut on the Legal Elite list, picking up the most votes in Real Estate Law and joining an exclusive Hall of Fame that includes esteemed Ward and Smith alumni. She joins Jim Creekman (retired), Brad Evans, Amy Wang, and David Ward (Counsel Emeritus). Per Business North Carolina's rules, they are no longer eligible to win in the same category but are recognized each and every year.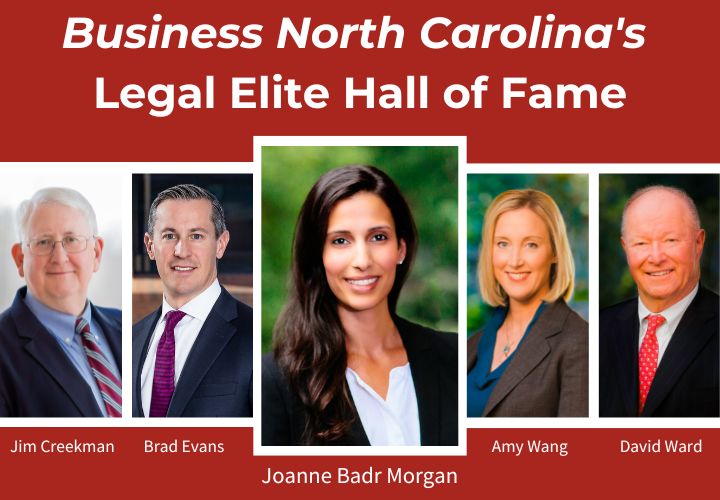 Click here to read Business North Carolina's methodology for selecting Legal Elite attorneys and to view the full list.