Did you miss a Ward and Smith webinar?
Browse recordings of past webinars to catch up on valuable information you missed. It's free and on-demand at your convenience.
April 8 Webinar: Community Association Building Blocks - Association Manager Town Hall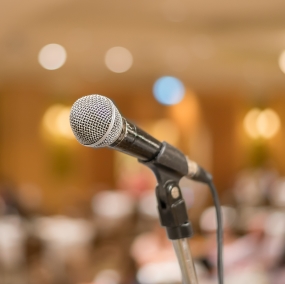 Speakers: Adam Beaudoin and Madeline Lipe
From supervising property maintenance and upkeep of facilities and amenities to overseeing financial management and budget tracking to overseeing homeowner communications, the role of a Community Association manager is a constantly evolving and challenging position. In this Community Association Building Blocks webinar, Community Associations attorneys Adam Beaudoin and Madeline Lipe held a town hall to answers questions from community associations managers. Watch the webinar
March 11 Webinar: Community Association Building Blocks - ARC as Easy as 1,2,3?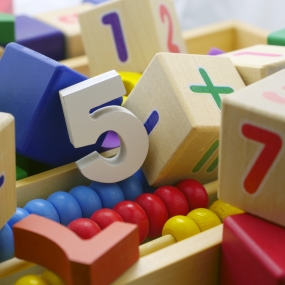 Speakers: Eric Remington and Allen Trask
The Architectural Review Committee is one of the most important, and often times challenged, committees within a community association. How can this committee ensure that its fellow board and members understand the difference between ARC guidelines and restrictive covenants? In this webinar, Community Associations attorneys Eric Remington and Allen Trask take a closer look at ARC's enforceability and how to distinguish between ARC guidelines and restrictive covenants in community documents. Watch webinar
February 25: The Eye of the Storm - Insight into Named Storm Insurance Issues for Community Associations
Speakers: Allen Trask and Amy Wooten of Ward and Smith and Jade Bentz and Jeff Major of Skyline Adjusters
The National Oceanic and Atmospheric Administration said the 2020 Atlantic hurricane season set multiple records while producing a record of 30 named storms, and a recent extended-range forecast for the 2021 season predicts activity that is above normal. In this webinar, our professionals discussed key named storm insurance issues for Community Associations, including common coverage pitfalls and unknowns, deductibles, and emergency services and contractor issues. Watch webinar
February 24: What's Next? 2021 Employment Law Forecast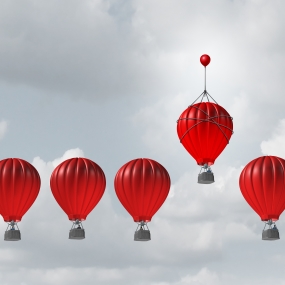 It goes without saying that 2020 was an unprecedented year for changes in employment law. As COVID-19 continues to spread across our country and state, and with a new administration in the Oval Office, what changes can employers expect in 2021? In this webinar, our Employment Law team discussed hot topic issues, including the current political climate, vaccination mandates and other COVID-19 issues, LGBTQ issues, paid leave, and much more. Watch webinar
February 17 Webinar: IRA Planning Secured? Revisiting the SECURE Act After an Eventful 2020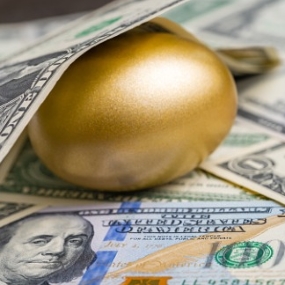 Speakers: John Cella and Tom Zamadics
Passed by Congress in late 2019, the SECURE Act made sweeping changes to retirement plan and IRA distribution rules, largely overshadowed by subsequent pandemic-related enactments by Congress last year. Ward and Smith's Raleigh trusts and estates attorneys John Cella and Tom Zamadics explained the Act's key provisions that limit "stretch IRA" planning for distributions from inherited retirement plans and IRAs. Using examples with planning tips, John and Tom highlighted the Act's impact on various beneficiary categories including spouses, minor children, disabled individuals, and trusts, including urgent action steps for amendment of pre-Act "conduit" trust provisions. If left unattended existing pre-Act trust provisions could have severe income tax and asset protection consequences. Finally, in light of imminent changes to income tax laws in 2021, John and Tom addressed charitable planning and Roth IRA conversion opportunities, which may be attractive for certain clients. Watch webinar
January 28 Webinar: Planning, Choosing, and Assembling - A Tale of Business Succession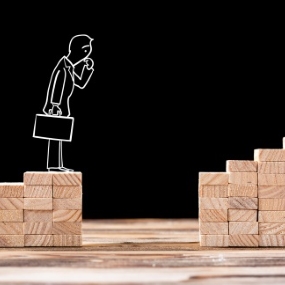 Speakers: Lee Hodge, Matt Thompson, Hayley Wells, and Hank Harris
Ward and Smith attorneys Lee Hodge, Matt Thompson, and Hayley Wells, along with Hank Harris of Ward and Smith Business Consulting talked through many real-life issues that business owners face during the planning, choosing, and assembling phases of a business succession plan. Moderator Steve Stephenson of Ward and Smith will help bring our fictional business and characters to life as he leads our panelists through ups, downs, twists, and turns of our modern-day saga. Watch webinar
January 14 Webinar: Community Association Building Blocks - Land Use, Zoning, and Ordinance Issues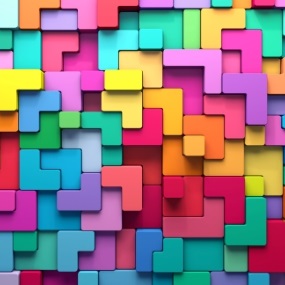 Speakers: Adam Beaudoin and Clint Cogburn
What is the interplay between a community association and land use, zoning, and ordinance issues? Oftentimes, community managers must walk a fine line between resident concerns that can be handled by a management company and those that are out of the management company's control. In the second session of Ward and Smith's Community Association Building Blocks series, attorneys Adam Beaudoin and Clint Cogburn provide insight into common land use issues that community associations regularly face and how to competently and comprehensively address those issues when they arise. Watch webinar
December 10 Webinar: Community Association Building Blocks - Navigating Litigation with Directors & Officers Coverage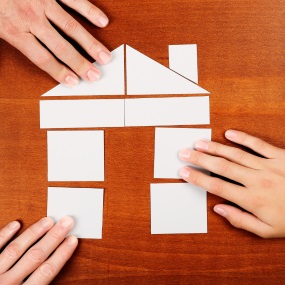 Speakers: Allen Trask and Amy Wooten
The unfortunate reality for many community association board of directors is that at some point in the association's existence, its board members may be sued. When that happens, the suit may trigger Directors & Officers ("D&O") insurance. Understanding the fundamentals of D&O coverage and its impact on litigation involving the association's board members can prove invaluable to navigating litigation against an association's board. This webinar provides an introduction to D&O coverage and insights into its impact on the litigation process. Watch webinar
December 3: In-House Counsel Seminar - Virtual Edition
The In-House Counsel Seminar consisted of three sessions designed to address specific general counsel issues.
Session 1 - Flag on the Play: Employment Issues During a Pandemic
Speakers: Ken Gray, Justin Hill, and Devon Williams
In-house counsel are often asked to play a role in workplace investigations related to human resources issues. This role has likely been more involved since the onset of the COVID-19 pandemic. This session will incorporate virtual interactivity and will allow attendees to act out real-life HR scenarios remotely. Attendees will be able to assume the role and viewpoint of an HR professional, employee, or others as you walk through case examples related to employment issues our employment law attorneys are handling daily. Each case example will be discussed in an open forum to provide insight into how to navigate the current, complex employment environment. Watch Webinar
Session 2 - Kick into High Gear: Rapid Fire Legal Update
Speakers: Paul Fanning, Mike McIntyre, and Amy Wooten
Ward and Smith attorneys will present on the latest hot topics related to litigation trends in a COVID-19 environment, how to work with vendors or clients facing bankruptcy, and a federal and state government relations update. Watch Webinar

Session 3 - Game Over: How Cancel Culture Affects Corporate Counsel
Speakers: Angela Doughty, Xavier Lightfoot, Erica Rogers, and Hayley Wells
Cancel culture, or the act of withdrawing support for public figures or companies after they have done or said something considered objectionable or offensive, has become a societal norm.
But, how can this form of public group shaming, affect corporate counsel? Our panel will share their thoughts on how to work with employees or clients involved on either side of a cancel culture situation; how to address social media statements about your company or employees; public vs. private response; and how to distinguish between your personal and professional beliefs when dealing with sensitive topics. Watch Webinar
October 27 Webinar: Time for a Checkup? Virtual Health Care Breakfast and Learn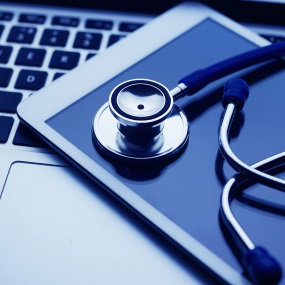 Speakers: Michael Fields and Ken Gray
The health care industry is fraught with regulatory mandates and rules and the addition of a pandemic has brought on a whole new set of complexities. This webinar focuses on many health care and employment law topics including:
COVID-19 Updates for the Health Care Industry
How the Change to the Definition of Health Care Worker Limits Pay Regulations and Paid Leave Provisions
Telemedicine and Recent Changes
Other Trending Employment Law Issues
October 8 Webinar: 2020 Construction Conference - Virtual Edition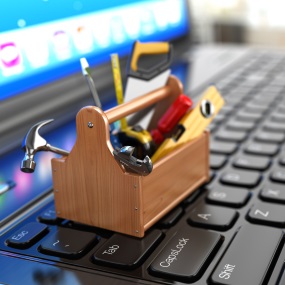 This virtual conference is designed to provide information on current topics and trends related specifically to the construction industry. Topic highlights include a rapid fire legal update on hot construction and COVID-19-related legal topics, a construction industry update, and a roundtable Q&A session with all of our presenters. Watch webinar
September 30 Webinar: What's New in Special Assets?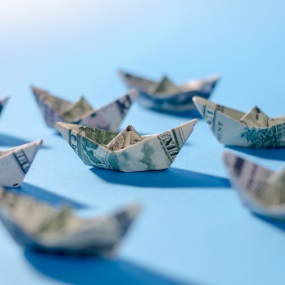 Speakers: Paul Fanning, Norman Leonard, Tyler Russell, and Thomas Wolff
In this webinar, Ward and Smith Creditors' Rights attorneys focused on three main areas, including new receivership laws, SUB-V11 bankruptcies, and the unique issues involved in foreclosure and auction hybrids. Watch webinar
September 17 Webinar: Stuck Between a Rock and a Hard Place - Employer Predicaments in a COVID-19 Environment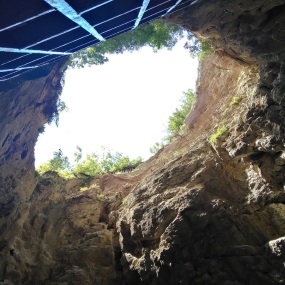 Speakers: Ken Gray, Justin Hill, Xavier Lightfoot, Emily Massey, Will Oden, Grant Osborne, Hayley Wells, and Tom Zamadics
Many employers in North Carolina and beyond are currently stuck between a rock and a hard place, regularly facing difficult decisions where they have to choose between two equally unpleasant courses of action. Combining health and safety concerns with the current economic environment, employment questions are ever-evolving, and solutions can be tricky. Ward and Smith's Labor and Employment team is working with clients daily on the issues they face and providing advice on how to navigate them legally, effectively, and compassionately. This webinar highlights employer concerns, government regulations, and ways we believe employers can handle specific "rock and hard place" situations. Watch webinar
July 30 Webinar: Unpacking Your Estate Plan When Moving to North Carolina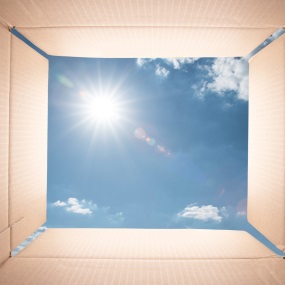 Speakers: Eldridge Dodson and Tom Zamadics, trusts and estates attorneys
According to the U.S. Census Bureau, more than 300,000 people who called North Carolina home in 2018 lived in another state the previous year. This webinar focuses on important considerations to make in regard to your estate plan if you are one of the many individuals who recently moved to North Carolina. Watch webinar
June 25 Webinar: Protecting Yourself Against EEOC, OSHA, & Workers' Compensation Claims in the COVID-19 Era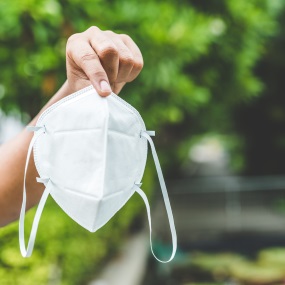 Speakers: Ken Gray and Will Oden, labor and employment attorneys
Many employers have questions about liability issues related to re-opening and employees returning to work as the COVID-19 stay in place orders have begun to lift. As North Carolina employers work through the Governor's Phase 2 restrictions and look into the future at what Phase 3 restrictions could bring, our labor and employment attorneys are fielding calls daily from clients with burning questions about how to protect their businesses, employees, and patrons. Attorneys Ken Gray and Will Oden answered some of those questions in an hour-long Q&A session. Watch webinar
June 11 Webinar: Your College-Aged Child is an Adult. Now What?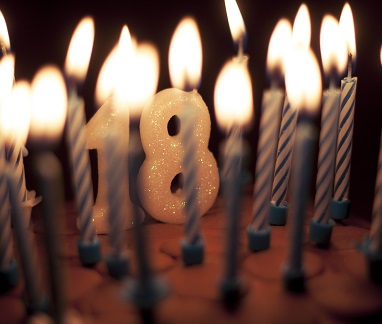 Speaker: Virginia Carter, trusts and estates attorney
There are important legal implications that most people do not realize about their adult children, including how the ability to have input into decisions for and access information about your child is limited, even in the event of an accident or illness. This webinar focuses on the five estate planning documents parents should make sure their child has. Watch webinar
May 14 Webinar: Returning to Work - What Every Corporate Counsel Needs to Know Today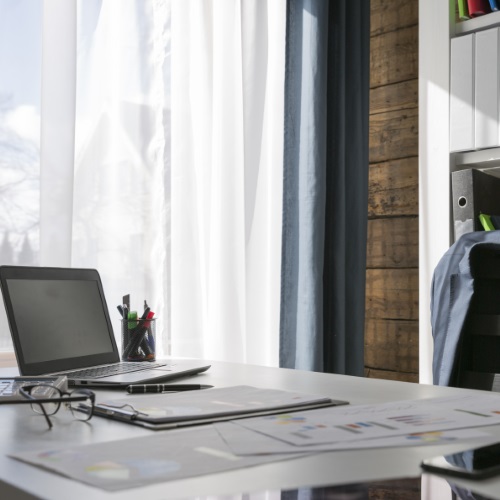 Speaker: Ken Gray, labor and employment attorney
At the onset of the COVID-19 pandemic, many employers made the decision to have their employees work remotely. Now that shelter in place orders are relaxing, employers are having to make daily decisions and consider novel approaches to allow employees to safely return to the workplace. This webinar focuses on issues every corporate counsel need to know today to ensure compliance with FFCRA "Temporary" Regulations, guidance from the EEOC and the DOL, and additional federal and state laws, during the return to work phase, and in the future. Watch webinar
May 5 Webinar: Pandemics and Leases – A Discussion on Current Leasing Issues and Examples of Future Lease Provisions to Consider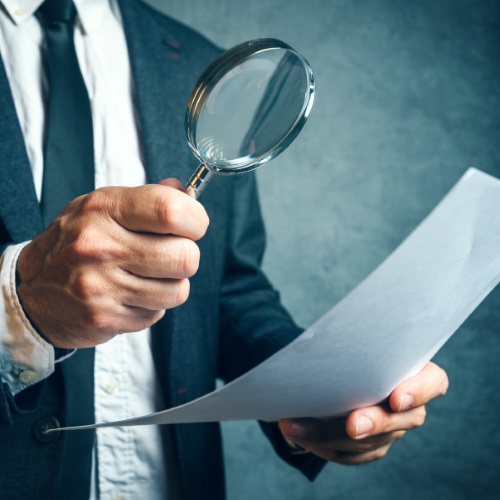 Speaker: Drake Brinkley, commercial real property attorney
During the webinar, Drake will lead a discussion about current commercial leasing issues in North Carolina associated with the COVID-19 crisis. He will also provide attendees with insight on approaches to address pandemics in future commercial leases. Watch webinar