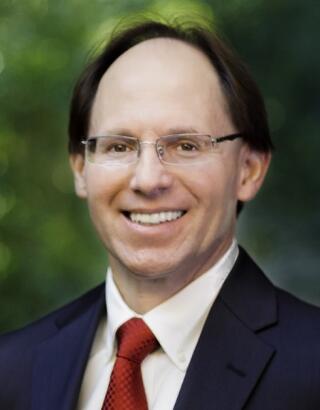 Clint D. Routson
Retired Attorney
Post Office Box 867, New Bern, NC 28563-0867
After a distinguished legal career, Clint retired from the firm's law practice in the winter of 2022.
Clint's practice experience includes the representation of real estate buyers, sellers, developers, lenders, and investors in all aspects of real estate acquisition, development, and sale from the initial acquisition of property, through the subsequent rezoning and subdivision of the property and the preparation of appropriate development and operation documents, to and through the sale or leasing of lots or units in the final development. He has experience with the federal Interstate Land Sales Full Disclosure Act and the North Carolina Planned Community and Condominium Acts.
Clint advises clients regarding development regulations, including Coastal Area Management Act ("CAMA") and Corps of Engineers Wetlands Regulations, commercial construction contracts, disputes, claims of liens, and related issues. He is experienced in negotiating and drafting commercial lease agreements, and he understands the issues and challenges that landlords and tenants face in attempting to protect themselves in lease transactions.
Education
J.D., William & Mary Law School, 1983. Order of the Coif.
B.S., Centre College of Kentucky, 1980
Representative Experience
Representation of a client in a $70 million loan transaction that involved multiple properties in multiple states
Representation of a bank in long term lease negotiations for ground floor space in a multi-story building
Representation of a developer in contract negotiations for the sale of commercial property for $8 million
Representation of a client in the negotiation of a $4 million sale of commercial real estate for a shopping center
Representation of a client in the negotiation of the sale of property for a multi-family residential development for $6 million
Representation of a client in the purchase and subsequent sale of a Gulfstream G-IV jet
Representation of a client in the purchase of an automobile dealership
Honors and Distinctions*
"The Best Lawyers in America," Best Lawyers®, 2005-2023

Professional and Community Affiliations
American Bar Association — Sections: Business Law; Real Property, Trust and Estate Law
North Carolina Bar Association — Sections: Business Law; Real Property (chair, 1997-1998); Zoning, Planning and Land Use
Admitted to Practice
North Carolina, 1983
All state courts in North Carolina
About Me
My motto is that "Details Matter." While it is easy to gloss over the details and assume everything will work out when a deal is being negotiated, I have found that the details often determine whether a deal really is good or bad for a client, and spending the time to get the details right at the beginning of a transaction will save a client money and stress later.
I went to law school with the intention of joining the Federal Bureau of Investigation. However, debt from college and law school helped change my mind. Although I have been practicing for over 30 years, the practice of law continues to provide new challenges and opportunities and the pleasure of dealing with outstanding clients on a wide variety of matters.
One surprising thing people don't know about me is that my wife and I operate the Emerald Isle Beach & Pool Club in Emerald Isle. My wife is the manager of the Club, and I am the handyman and bookkeeper for the Club. As the bookkeeper, I handle the payroll and sales tax reporting for the Club. The work with the Club gives me first-hand knowledge of and experience with the challenges and issues that small businesses face each day.
I have the pleasure of living where I would most like to live and that is in Emerald Isle, North Carolina. Emerald Isle boasts some of the prettiest beaches in the world while offering beautiful weather, gorgeous sunsets, awe-inspiring events (such as baby sea turtles breaking through the sand to make a crawl of marathon proportions to get to the ocean), and wonderful people. What else could one ask for?
One of my favorite characters in fiction is Hercule Poirot. I am fascinated by the ability of Agatha Christie to create such an interesting and knowledgeable character and by the character's strength being his focus on details and the use of his mind -- Two traits that I see as highly beneficial in the practice of the law.
* Please see the following websites for an explanation of the membership standards for the following recognitions: www.bestlawyers.com; businessnc.com/special-sections/legal-elite/; and www.superlawyers.com/north-carolina.